Flat Window opening casements
New opening window casements have been a large part of our work for many years. All the window parts are forged to a high level. Casements are made up using mild steel and welded together then ground flush and hand filed. The windows are always galvanized and painted.
We do make a standard style frame, but if you have existing windows and need new ones to match, we will be more than happy to do that.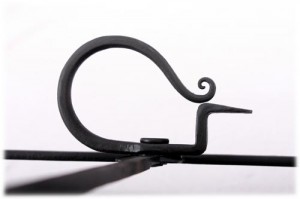 Restoration of Old Frames
If your property has the original real wrought iron frames and they are still in a good or restorable condition, we would strongly recommend that you keep them for historic reasons.
If new forgings are required these will be made from real wrought iron so as not to contaminate the old wrought iron with mild steel. We use bronze TIG welding to repair the surface of the wrought iron frame. The frames will be finished with a primer finish paint.